Electrical Design
Wish to know more about our Electrical Design services?
We provide electrical design services in all parts of a project, from pre-study to troubleshooting and follow-up after delivery.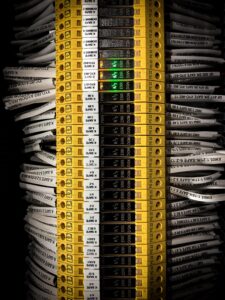 ---
Electrical design is a big part of the industry business. In modern industries there's high demand for safety, sustainability and operational reliability within electrical installations. We assist in maintaining high performance and productivity for our clients facilities so that they're always 100% satisfied from inquiry all the way to commissioning.
---
What we offer:
CAD
Pilot studies
Calculations
Troubleshooting and follow-up
Functional descriptions
Construction
Commissioning
Digitization of existing documents
Facility documentation